FNQAM was established in 2018 and we wouldn't be where we are without the support of the local community. Both individuals and businesses have made a huge impact to the success of the organisation.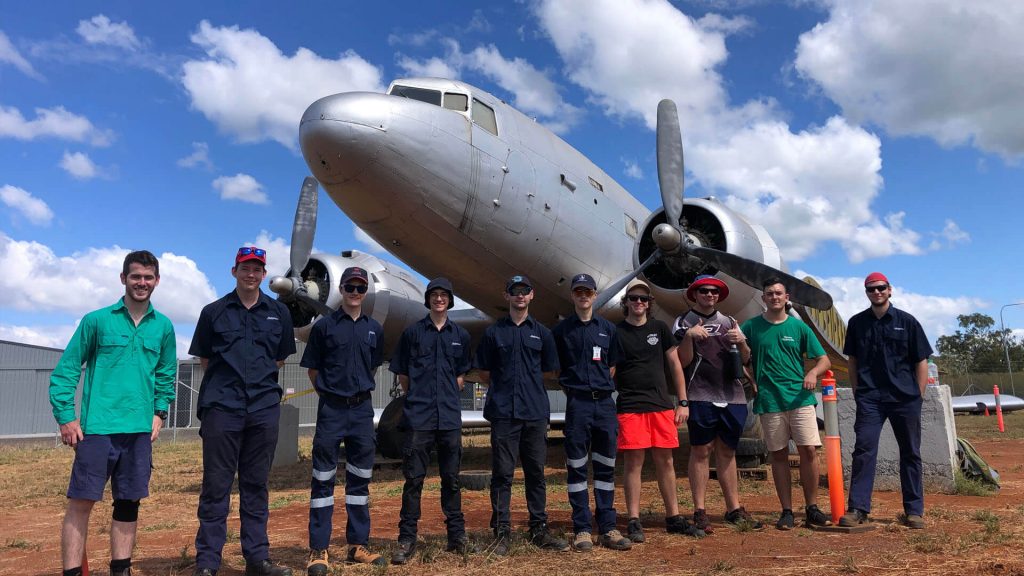 Annual membership costs the equivalent of a chicken parmi at the pub – $25 and is due by the end of March each year. Members form an integral part of the organisation and funds raised go towards public liability insurance, volunteers insurance for members and other operational costs. Help a little or help some more in person or at home researching with a specific or general role at the museum. Our members are also elected as directors each year and assist with decisions made to help shape the future of the organisation. 
The restoration volunteers assist with preparing and restoring the Museum's collection which include the assembling and restoration of aircraft and exhibits intended for display. The volunteers also work as "Plane Captains," maintaining the aircraft and dioramas on display in the exhibit hall.
Volunteers are an integral part of helping run the organisation. We have a variety of roles available from admin, social media, research, restoration, grants, building trades. Whether you have an hour a month or have recently retired and would like to keep active, we'll find a role that suits you or assist with training in an area of interest. If you would like to contribute to a long overdue project we would love to hear from you. 
Registered Voluntary Organisation 
The FNQ Aviation Museum is also registered as a Voluntary Organisation with Services Australia. A job you love doing is like not working at all! What better way than to give back your time and skills contributing to building an organisation in its early stages of development. 
Join a number of local businesses who have supported us using their talented staff and equipment. Please get in touch if you would like to make an in-kind contribution or find out how you may be able to help. In return feature your business logo in our newsletters, social media and/or signage.