Limited display items available until additional infrastructure funding is received. If you would like to help, please assist us by donating here. Thank you
The FNQ Aviation Museum is developing a museum that showcases the significance aviation has played in Far North Queensland. This will create employment, volunteering, education and training opportunities that benefit the community and boost tourism.
Restoration and Museum
Open days – Thursday and Saturdays between 9am & midday
JRM Braes Rd
(2km from Kennedy Highway turnoff via & Ray Rd)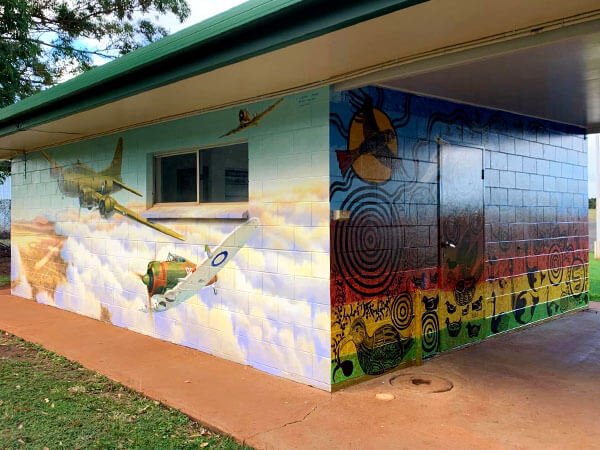 Airport History, Murals & Memorials
Open any time (self-guided)
Mareeba Airport Terminal, Vicary Road (East end of airport)
PRESERVE | INSPIRE | EDUCATE | RESTORE
PRESERVE
INSPIRE
EDUCATE
RESTORE
Mareeba Airport was built in 8 days in 1942 during World War 2 to facilitate the RAAF & USAAF in its defence of Northern Australia". Today it is used by an array of aviation businesses. The FNQAM will showcase and preserve the history of aviation in Far North Queensland.
The FNQAM will be a community space that will provide opportunities for ongoing employment & volunteering in the local community from admin, trades, engineering, curators and baristas.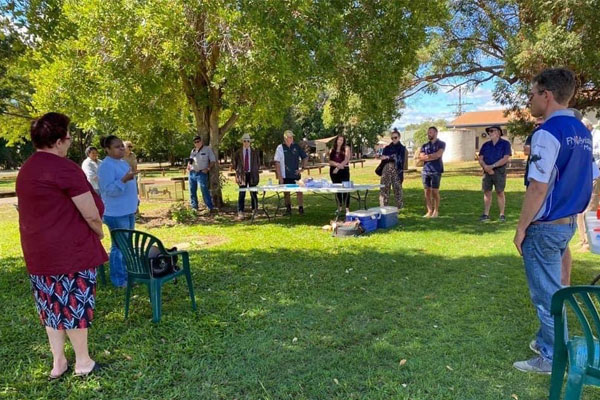 Our aim is to expand into a world class facility that will firmly place Mareeba on the map. The significance of aviation history in the north is a story waiting to be told. The FNQAM will partner with other tourism operators & museums in the region to provide visitors with an unforgettable experience.
** Concept Image (not an actual image) – Awaiting Funding – Under Development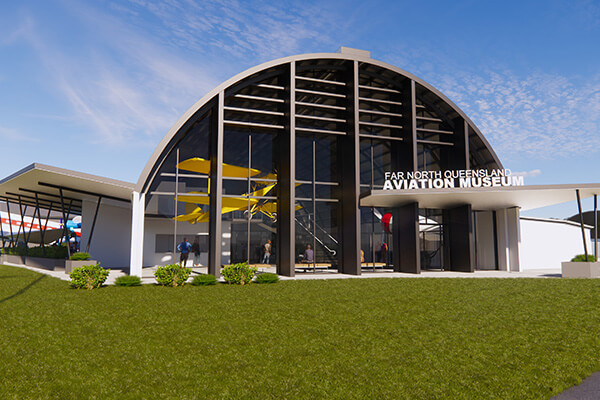 Providing opportunity for Schools, offender reintegration into the community, early learning, specialist skill training and other educational and training opportunities.
Airport history, murals and memorials (self-guided) – open anytime.
Restoration & museum (west end of Airport – 2km from highway turnoff) – Thursdays and Saturdays between 9am & noon. Just look for the C-47 Dakota!