Construction of the Mareeba Airport began on the 12 May 1942, only days following the Battle of the Coral Sea. One airstrip was prepared in 8 days. During WWII, molasses was successfully trialled on dirt airstrips to keep the dust down due to bitumen shortages.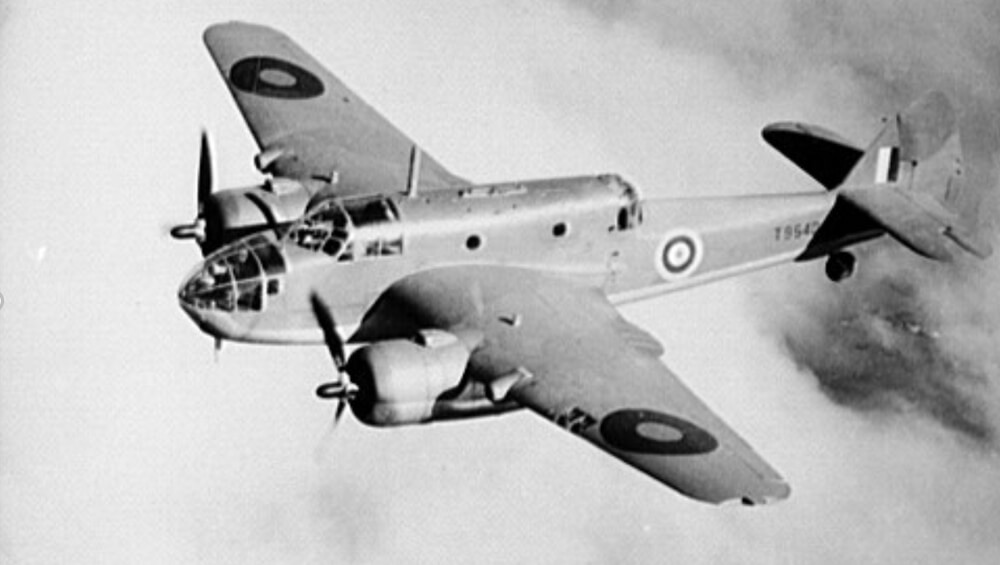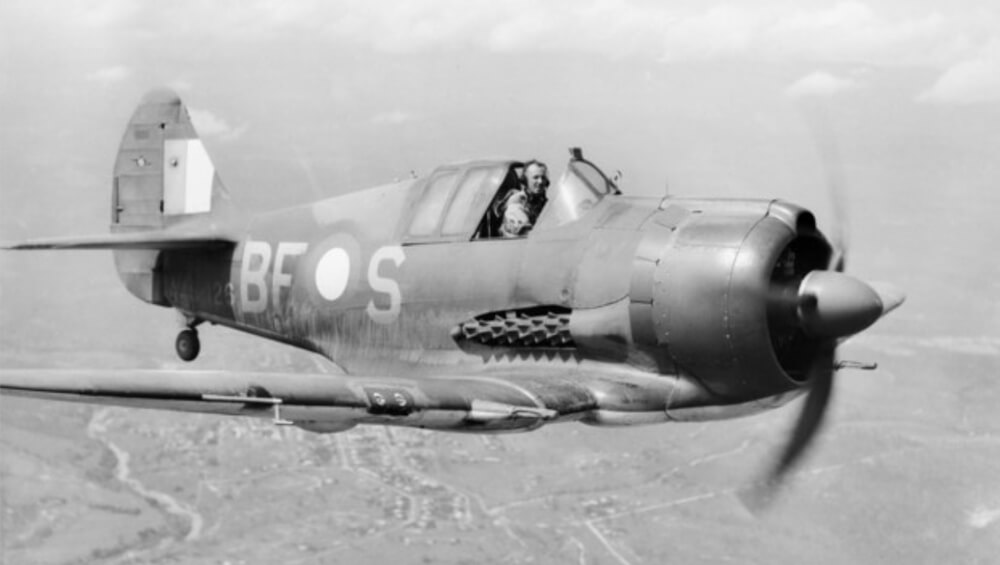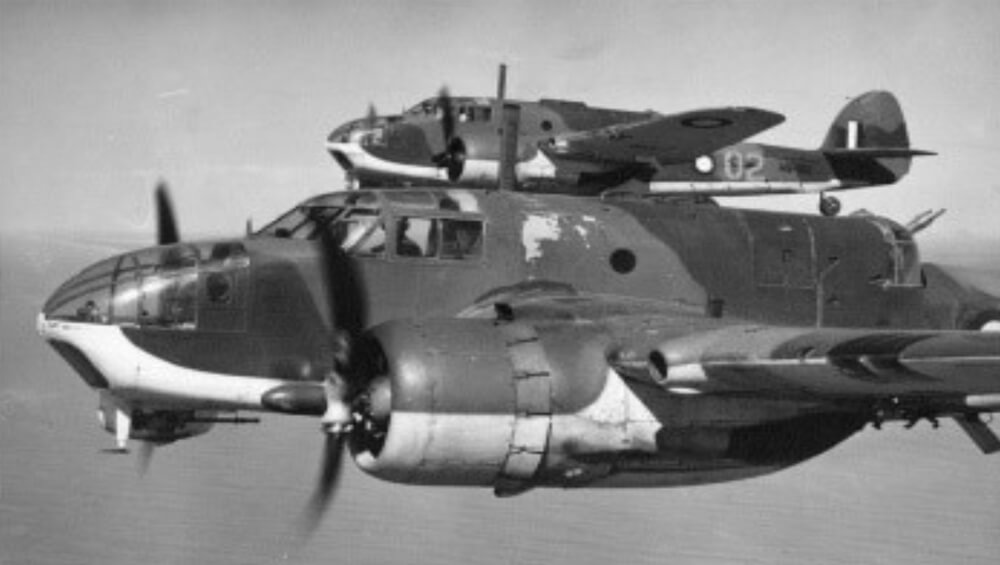 The first aircraft to land at Mareeba were 100 Squadron Royal Australian Air Force Bristol Beaufort aircraft. These aircraft were the first of a variety of aircraft to land including the CAC Boomerang, Wirraway, Tiger Moth, Auster, DC3/C-47 Dakota, Anson.
The USAAF presence in Northern Australia was strong during World War II. Aircraft including the B-17 Flying Fortress, B24 Liberator, P-38 Lightning and P39 Airacobra were based in Mareeba.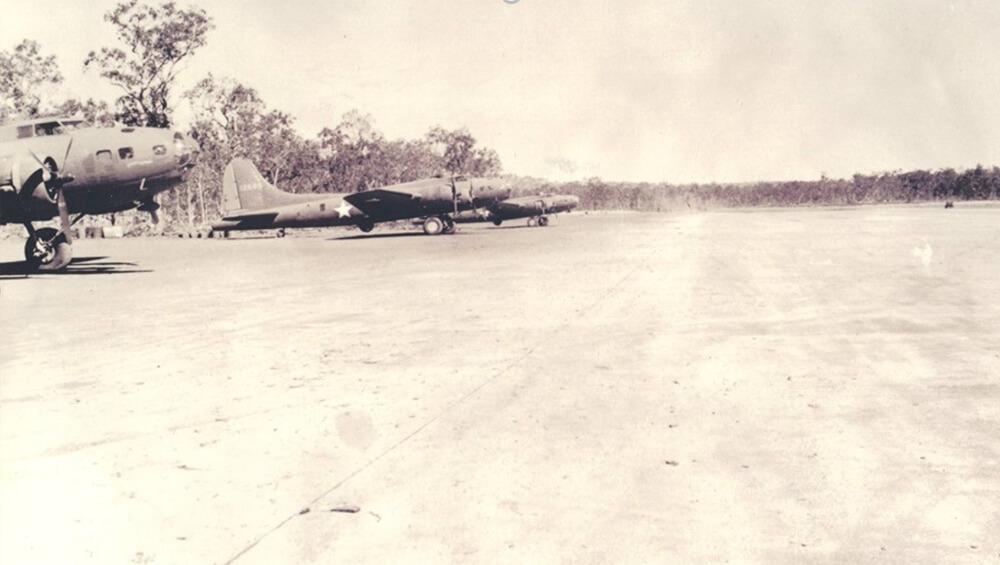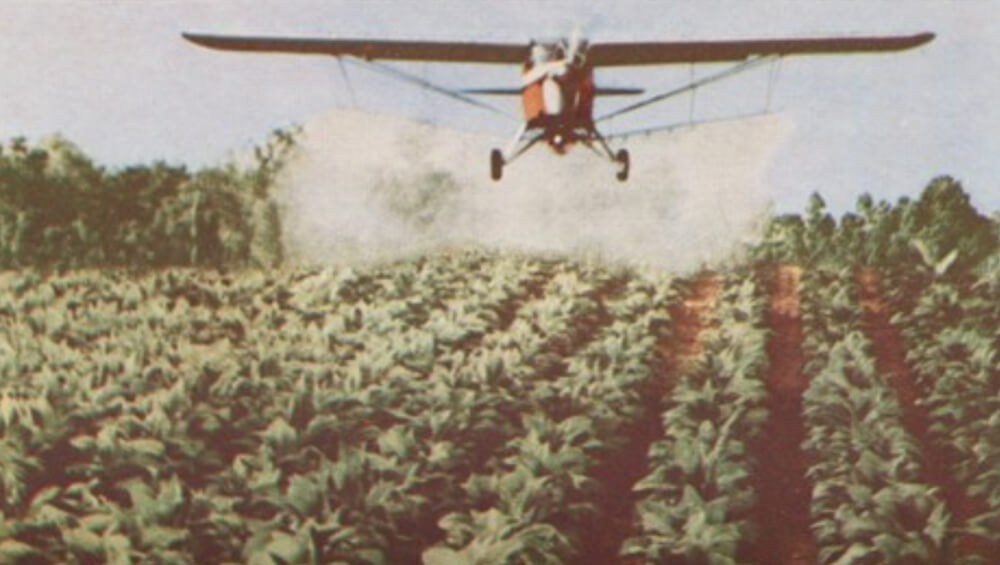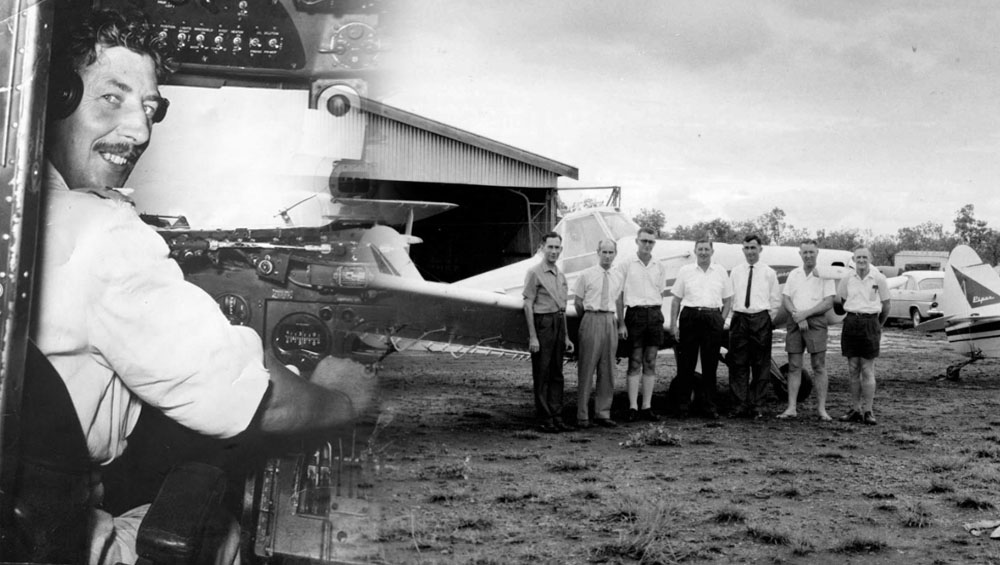 Former RAAF B24 Liberator pilot Harry Squires pioneered crop spraying of tobacco in the area in the years post WWII. The original hangar that Harry hangered his Piper Pawnee and Tiger Moth aircraft still stands today!
Flight Lieutenant Rex Budd DFC pioneered the helicopter mustering industry following service with the RAAF. Mareeba is a hub for the Cape York servicing helicopters between mustering and other uses.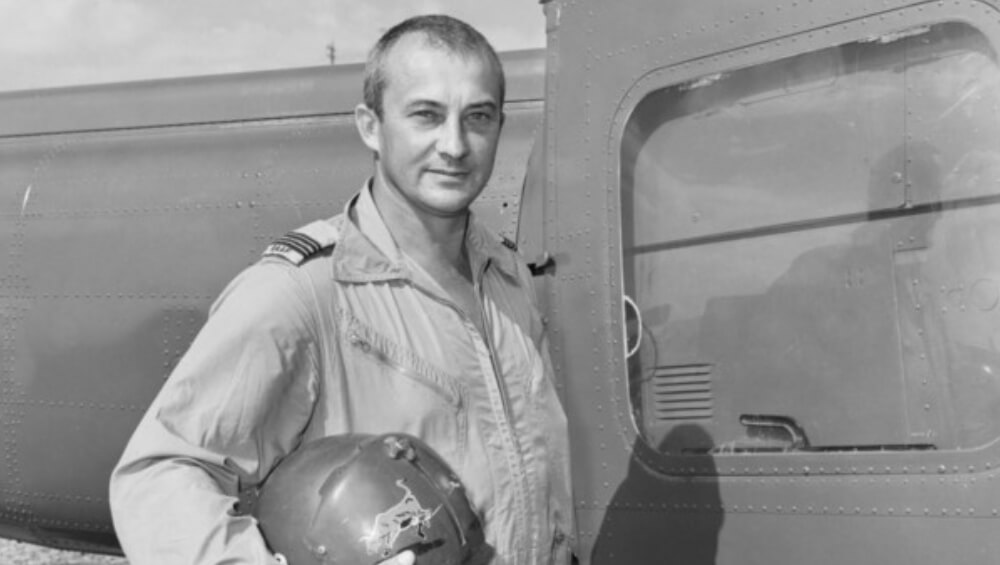 A $23m State and Federal Government investment was secured by Mareeba Shire Council to extend & reseal the airport runway, build a full length taxiway and aviation park. Today, the airport supports two flight training schools, 2 helicopter & 2 fixed-wing maintenance organisations, 2 crop spraying companies, vintage restoration and approximately 12 recreational hangars.
C-47 Dakota – under restoration as a static display – Stories/parts WANTED
NAA Yale – Empire Training Scheme Aircraft – Propellor 2D30 hub 6101 blades WANTED
B17 – Hoomali-mali crash – aircraft to wing section from crash & bomb fragment
Aviation pioneer – Tom McDonald Puss Moth Engine cowling
Various other items
Cropdusting Aircraft
RAAF pilot to Cropdusting pioneer display – Harry Squires 
R22 Robinson Helicopter – Mustering pioneer display – Rex Budd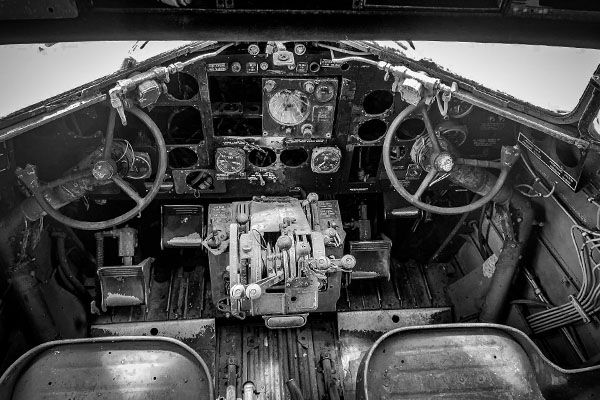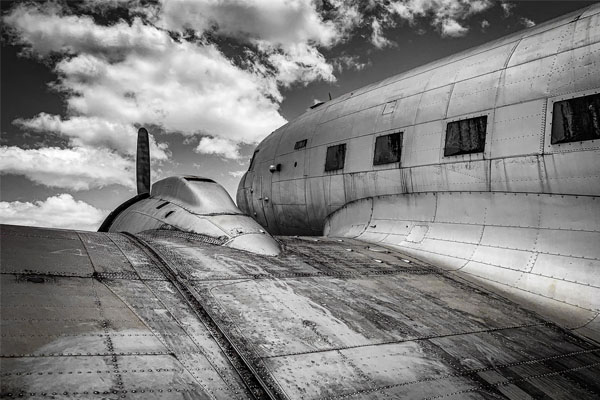 Douglas C-47 Dakota (A65-73) 
This aircraft was part of the first batch of ten C-47B Skytrains ferried overseas via Hickam Field(Hawaii) then across the Pacific to Australia. 
Technical Specifications 
Engines: 2 x 1200 hp P&W Twin Wasp R-1830 14 cylinder radial engines

 

Maximum take-off weight: 13,290 kg

 

Length: 19.6 m

 

Wing span: 29.2 m

 

Height: 5.2 m

 

Cruising speed: 140 kt (267 kph)

 

Range: 2,575 km (1500 nm)

 

Capacity: up to 32 passengers

 

Crew (Military): 2 pilots and 1 navigator/radio operator, 1 loadmaster

 

Crew (Civil): 2 pilots, 1 or 2 flight attendants

 
Aircraft general Design and development details  
The C-47 differed from the civilian DC-3 in numerous modifications, including being fitted with a cargo door, hoist attachment, and strengthened floor, along with a shortened tail cone for glider-towing shackles, and an astrodome in the cabin roof.  
During World War II, the armed forces of many countries used the C-47 and modified DC-3s for the transport of troops, cargo, and wounded. The U.S. naval designation was R4D. More than 10,000 aircraft were produced in Long Beach and Santa Monica, California and Oklahoma City, Oklahoma. Between March 1943 and August 1945, the Oklahoma City plant produced 5,354 C-47s.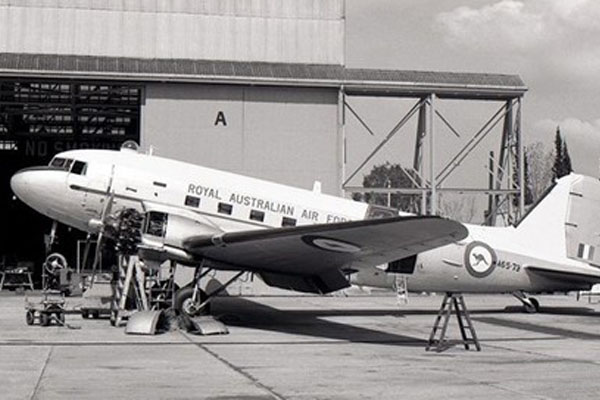 Aircraft Specific Details  
RAAF Registration: A65-73 

 

Civilian registration: VH-CIP 

 

Model No: C-47B-25-DK Serial No: 32671 

 
USAAF Registration: 44-76339 C-47B-25-DK constructed under USAAF Contract AC535-AC-2032. (Fitted with Wasp Engines R1830-90Cs) Ex 44-76339 ordered under Case 573 Indent 2415 Div# 1299 Req#43338 (4th of 10 C-47B Feb Aircraft Batch).  
Wartime History  
In Feb 1945 Delivered to the Royal Australian Air Force (RAAF) as Dakota serial number A65-73.  
On February 27, 1945 assigned to 3 Air Depot (3 AD).  
On March 3, 1945 assigned to 37 Squadron with call sign VH-CIP and fuselage code OM-P. Later, this Dakota was assigned to 86 Wing. 
Postwar service 
In 1946 this Dakota was used in the Australian film The Overlanders (1946). On March 14, 1947 to Department of Aircraft Production (DAP). Next on August 25, 1947 to 1 Air Depot (1 AD). Around this time, stripped to bare aluminium finish with "No. 86 Transport Wing" painted in black above the fuselage windows and a stripe along the center of the fuselage. On the nose was the RAAF logo. On September 5, 1947 returned to 86 Wing. 
On February 18, 1948 to CFS then to DAP on January 20, 1949 and back to CFS on July 15, 1949. On February 23, 1950 this Dakota suffered an accident at East Sale Airfield. On July 21, 1950 to DAP then to 1 Air Depot (1 AD) on October 4, 1951. On October 12, 1951 returned to 86 Wing. On November 5, 1951 assigned to 90 Wing and later reassigned to 86 Wing. On November 10, 1952 damaged while flying in a hail storm. 
On December 6, 1952 received by DAP then back to 86 Wing on March 17, 1953. On June 3, 1953 assigned to 2 Air Depot (2 AD) then back to 86 Wing on August 17, 1953. On September 17, 1953 assigned to 91 Wing. Then on September 16, 1954 back to 86 Wing. On September 17, 1954 to DAP. On February 24, 1955 assigned to 1 Air Depot (1 AD). On April 30, 1955 assigned to 25 Squadron. On October 31, 1955 assigned to 2 Air Depot (2 AD). Then back to 25 Squadron on November 4, 1955. 
On June 14, 1957 to 1 Air Depot (1 AD). This Dakota suffered oil leaks on August 9, 1957 and was repaired. On August 13, 1957 assigned to 25 Squadron. On May 7, 1958 to DAP then to 3 Air Depot (3 AD) on November 21, 1958. On May 16, 1959 to 86 Wing. On September 21, 1959 to 3 Air Depot (3 AD) then returned to 86 Wing on October 30, 1959. 
On August 8, 1960 back to 1 Air Depot (1 AD). Back to 86 Wing on August 19, 1960. Assigned to the Base Squadron at RAAF Darwin on September 5, 1960. Then on August 16, 1961 assigned to ARW at Parafield Airfield. On February 23, 1962 to 86 Wing. On May 25, 1962 assigned to 2 Squadron at RAAF Butterworth. On April 16, 1965 assigned to ARW at Parafield Airfield. On August 8, 1966 assigned to ARDU. On June 20, 1967 assigned to HDH at Bankstown Airfield for TACAN calibration installation. On August 7, 1969 assigned to 10 MR Squadron. 
On September 5, 1971 while landing at RAAF Townsville damaged beyond repair. On October 10, 1973 stricken off charge and disposed to the public. 
Display 
Acquired by Sid Beck displayed outdoors at The Beck Museum. During the late 1990s painted in markings of C-47-DL Dakota serial number "13866?" with olive drab upper surfaces and gray lower surfaces for use in the Hollywood movie The Thin Red Line (1998). In the middle of 2007 repainted silver.